Brass Electronic Insert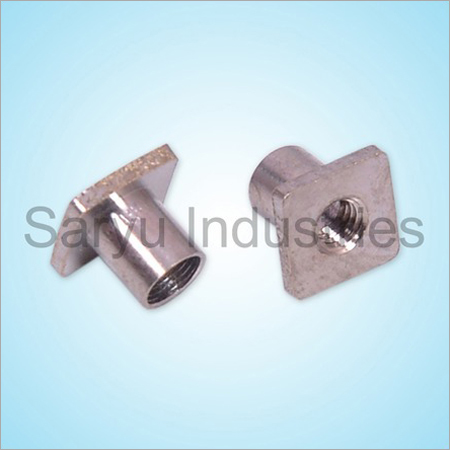 Brass Electronic Insert
Product Description
Brass Electronic Insert
We are offering here the Brass Electronic Insert that is nonmagnetic, mildly corrosion resistant, and electrically conductive. The inserts are an excellent choice for projects involving softer materials like soft wood, hard wood, thermoset plastics and thermoplastics. Brass is the cheapest option and has good properties for most applications. The thermal characteristic of brass enables the Inserts to heat up and cool down quickly during the installation. Brass is an alloy of copper and zinc, in proportions which can be varied to achieve varying mechanical, electrical, and chemical properties. The offered Brass Electronic Insert is very useful and easy to install.
Specification
Material Used: Brass
Material Composition: As per customer requirement
Size: As per customer requirement
Plating: brass, Nickle, crome etc.....